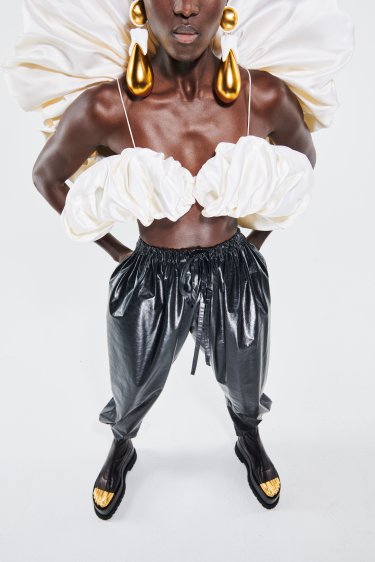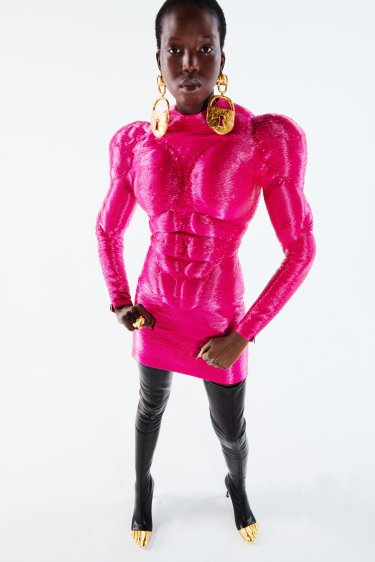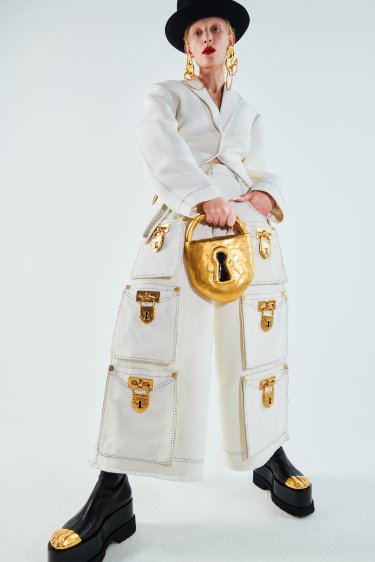 LOOK 6
Shocking pink mini dress moulded from a custom sculpture and fully embroidered with glass tubes drawing a trompe l'oeil pattern of "muscles".
Double gilded brass ring representing a bust inspired by the wooden mannequin Pascal, adorned with crystal rhinestones.
Pair of dangling golden brass earrings adorned with the Maison's iconic padlock.