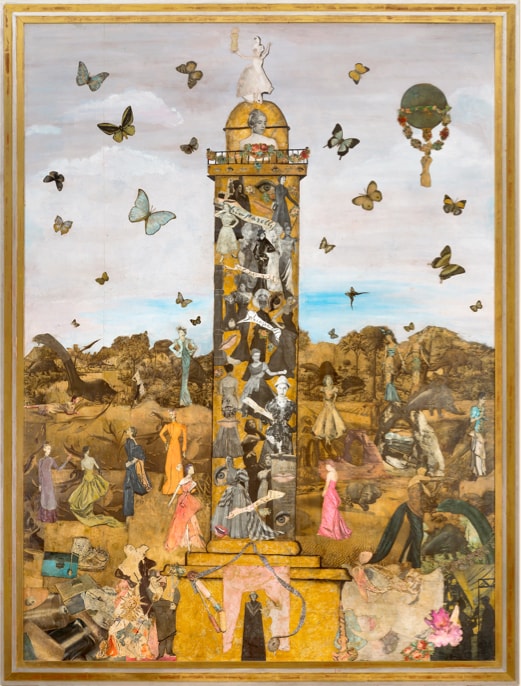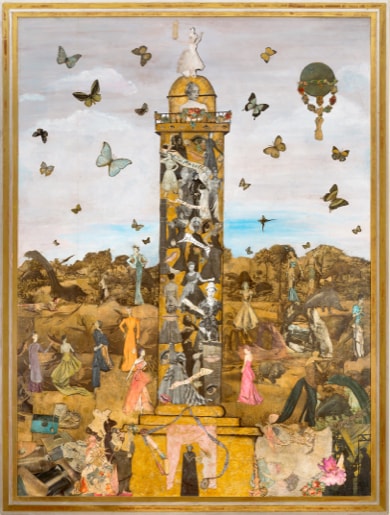 Collage - Marcel Vertès
Elsa Schiaparelli instilled a creative spirit in 20th-century fashion with her inventive imagination and revolutionary vision on sportswear, Haute Couture, art, fragrance, and ordinary elements turned into elaborate creations. Her iconic collaborations with artists like Dalí, Cocteau, Man Ray, Giacometti and Marcel Vertès became legendary.
Nowadays, the Maison Schiaparelli cultivates this incredible heritage, offering women of the 21st-century the essence of a bold style and timeless allure.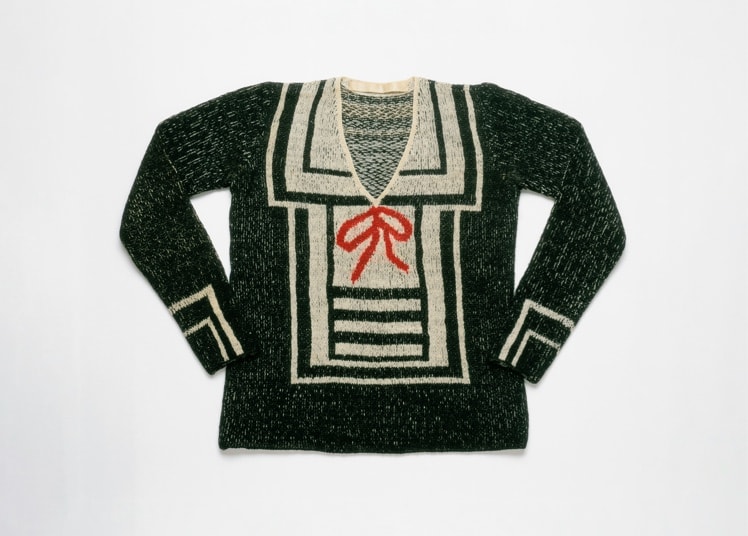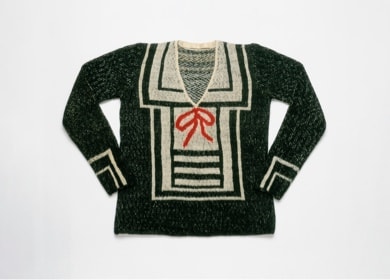 Woman's sweaters
courtesy the Philadelphia Museum of Art
1927
THE TROMPE L'ŒIL AND THE CREATION OF SCHIAPARELLI
Elsa Schiaparelli creates her first trompe l'œil motif on a hand-knit sweater for herself. The black and white pullover boasts the illusion of a bow, pierced heart, skeleton, or a sailor tattoo. Admirers are drawn to the chic optical illusion effect of Elsa's sweater and it achieves immediate international popularity, serving as the catalyst to the creation of the House.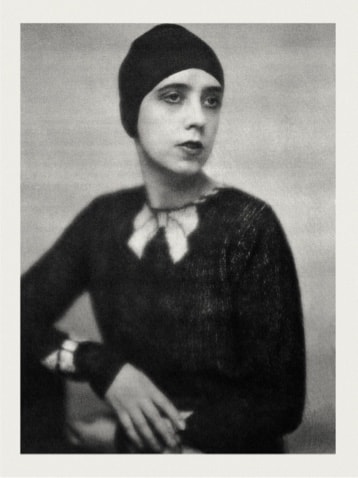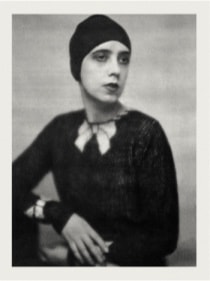 Archives Schiaparelli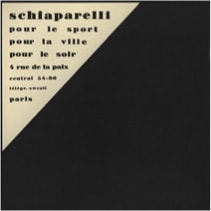 Archives Schiaparelli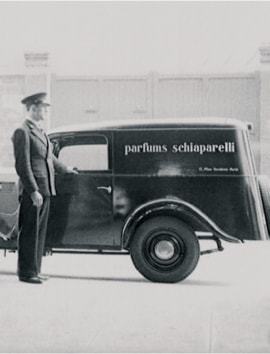 All rights reserved
1929
LAUNCH OF THE FRAGRANCE "S"
Elsa Schiaparelli names her first fragrance "S". The designer had long attached an air of mystery and superstition to the letter. The initial becomes the first letter most of the House's and has since appeared as a motif within Schiaparelli.
FIRST COLLABORATION
WITH ARTISTS
Elsa Schiaparelli's first collaboration is with Russian-French writer Elsa Triolet to create the iconic Aspirin Necklace, which is composed of porcelain beads that are reminiscent of the pain-relieving tablets. This marks the first long line of Elsa's collaborations and she later works with the greatest minds of her time, including Jean Cocteau, Salvador Dalí, Man Ray, Meret Oppenheim, and more.
1931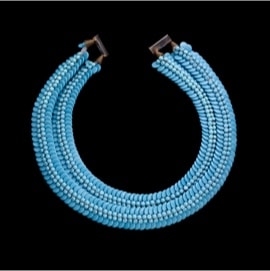 © Art Digital Studio
copyright Musée d'Évreux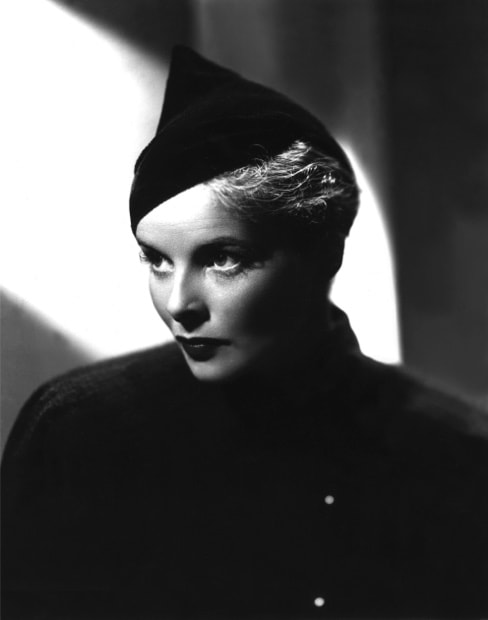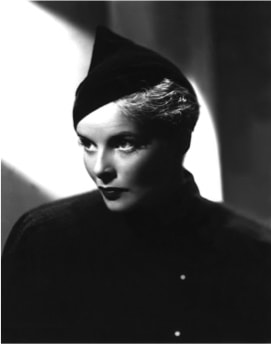 Katharine Hepburn
© The Kobal Collection
Bachrach, Ernest
1932
FIRST SERIES OF SURREALIST ACCESSORIES
The Mad Cap is an ever-versatile hat that hugs the head and has a pointed tip. The piece is widely copied and, in turn, becomes an international success. The hat is evocative of Schiaparelli's penchant for designing one-of-a-kind millinery and outré accessories.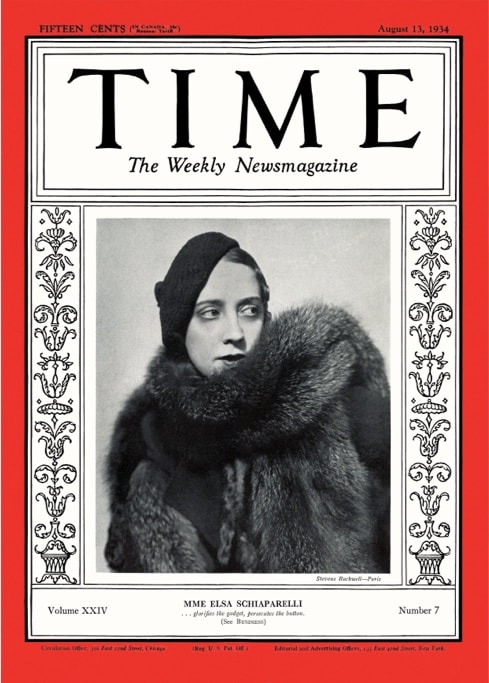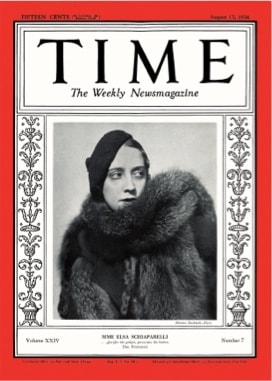 Archives Schiaparelli
1934
TIME COVER
Elsa appears on the cover of Time, the first woman designer to ever achieve this honor.  The article refers to her as "one of the arbiters of ultra-modern Haute Couture".
Archives Schiaparelli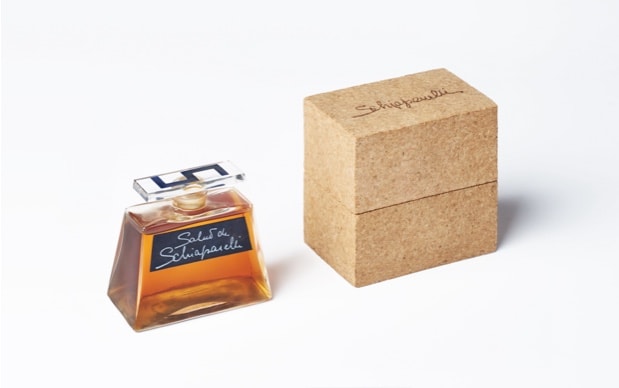 1934
FRAGRANCE TRIO
The House launches a trio of perfumes: Soucis, Salut, and Schiap. The modern bottles are designed by the French interior designer Jean-Michel Frank, a longtime collaborator of Elsa's. The set of scents is intended to be worn during different times of the day, a pioneering concept in the olfactory world. Schiap for daytime, Soucis for cocktail hour, and Salut for the evening.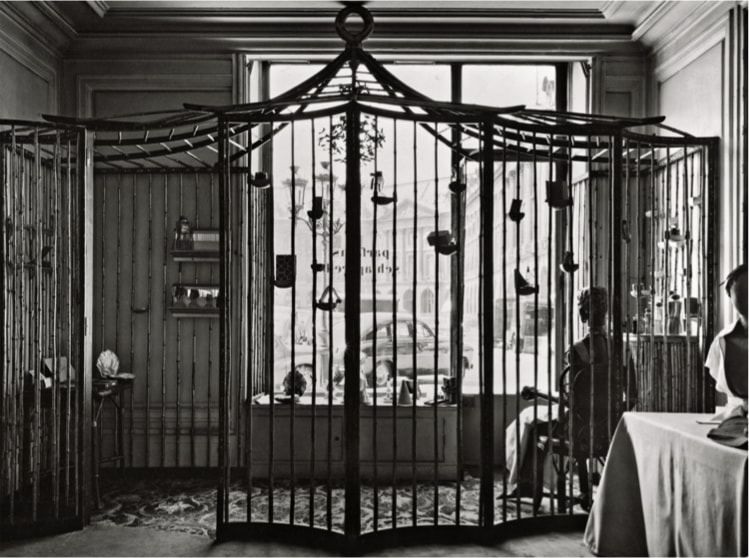 Archives Schiaparelli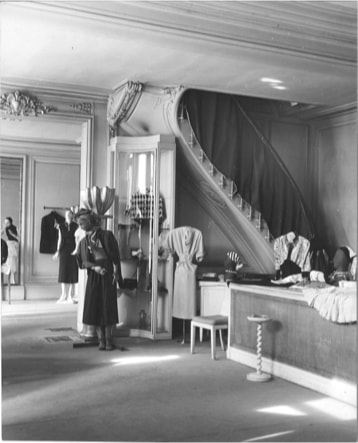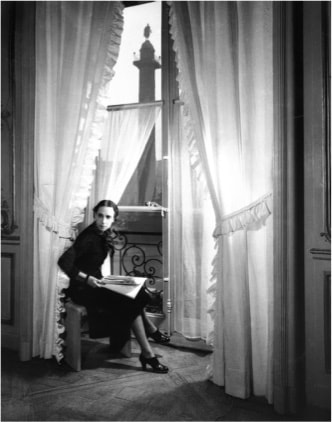 Elsa Schiaparelli
© Ministère de la Culture
Médiathèque du Patrimoine,
Dist. RMN-Grand Palais / François Kollar
1935
21
PLACE
VENDÔME
The Couture House moves to Hôtel de Fontpertuis in the 21 place Vendôme. The space is five stories, 98 rooms, and a ground-floor boutique. It is designed by famed interior designer Jean-Michel Frank in collaboration with Swiss sculptor Alberto Giacometti. This is the first modern interpretation of a Couture House in which there is a boutique and an atelier in one building.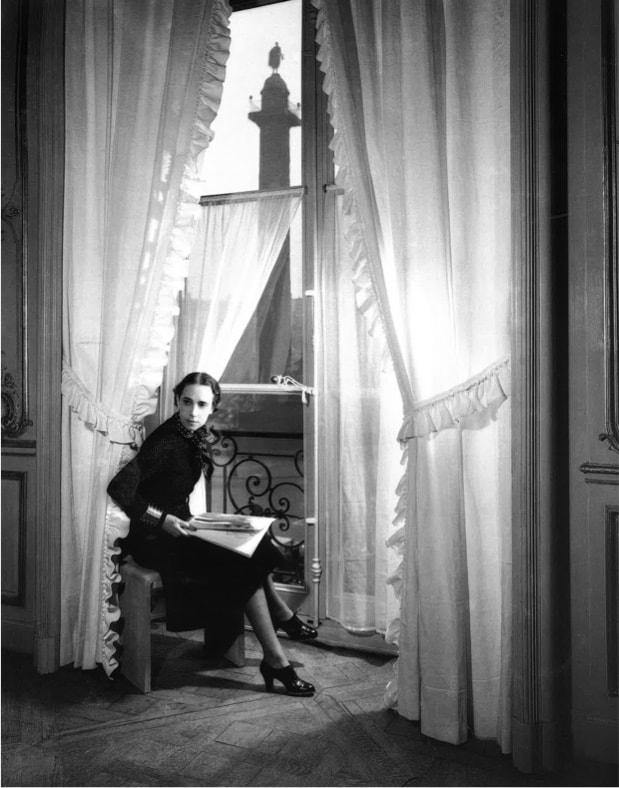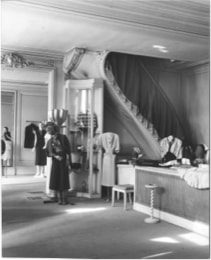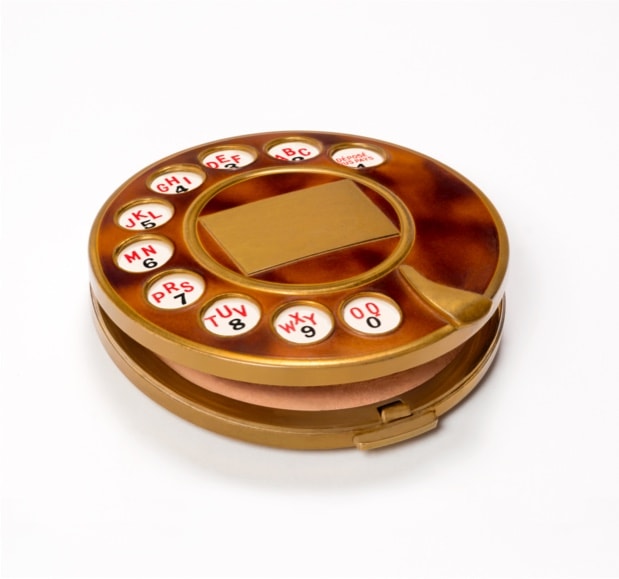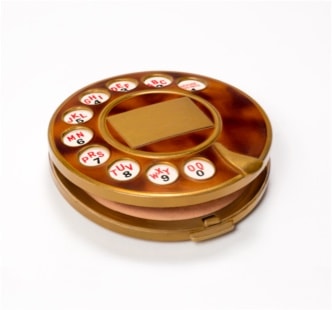 Archives Schiaparelli
FIRST DALÍ COLLABORATION
The first collaboration between Elsa Schiaparelli and artist Salvador Dalí is a compact powder case that takes the form of a rotary phone dial. This creation marks the beginning of the duo's long design relationship and their surrealist visions.
Archives Schiaparelli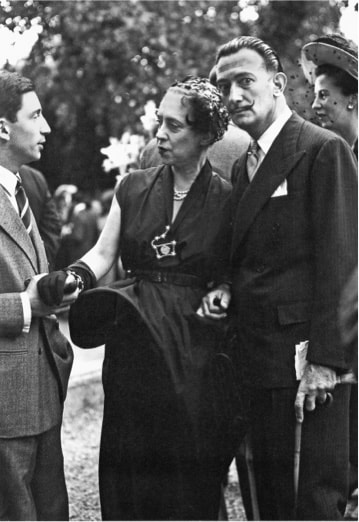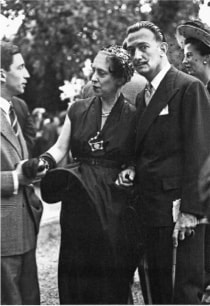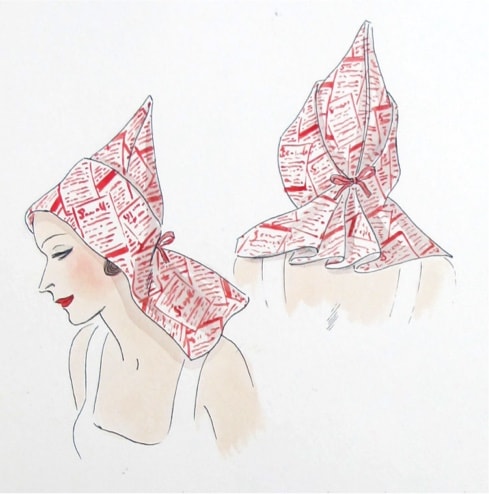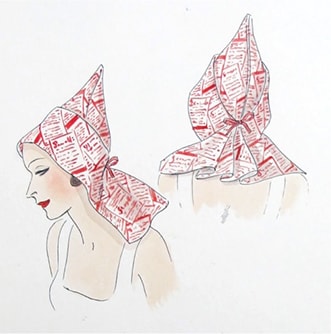 Archives Schiaparelli
NEWSPAPER PRINT
The collection "Stop, Look, and Listen" featured newspaper print, specifically press clips that featured Schiaparelli news. Elsa's clever self-referential take on media is still echoed on today's runways.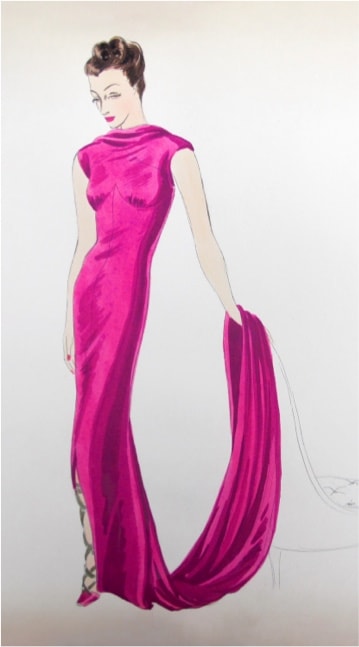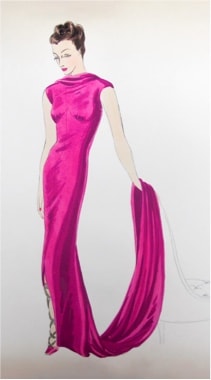 Archives Schiaparelli
Elsa Schiaparelli releases the Shocking fragrance at the same time as Shocking Pink. Elsa envisions it as a couture perfume, which meticulous–and audacious–detail is dedicated to the bottle, packaging, and advertising. The bottle's shape is modeled after a dressmaker's dummy that is based on the body of Mae West's for whom Elsa designed at the time. In classic trompe l'oeil form, a measuring tape is draped along the bottle's shoulders. It is an instant bestseller and remained so for nearly three decades.
SHOCKING: PINK & PERFUME
1937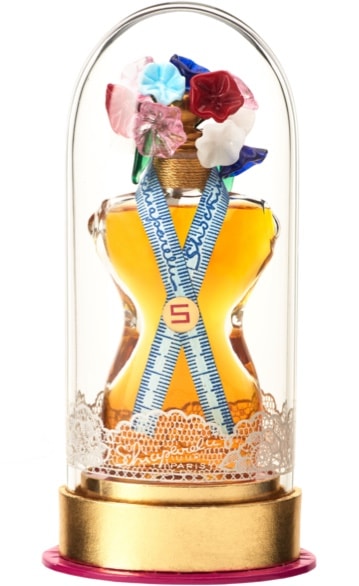 Archives Schiaparelli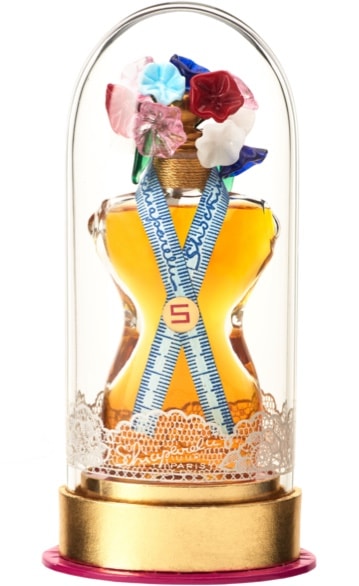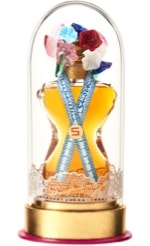 Archives Schiaparelli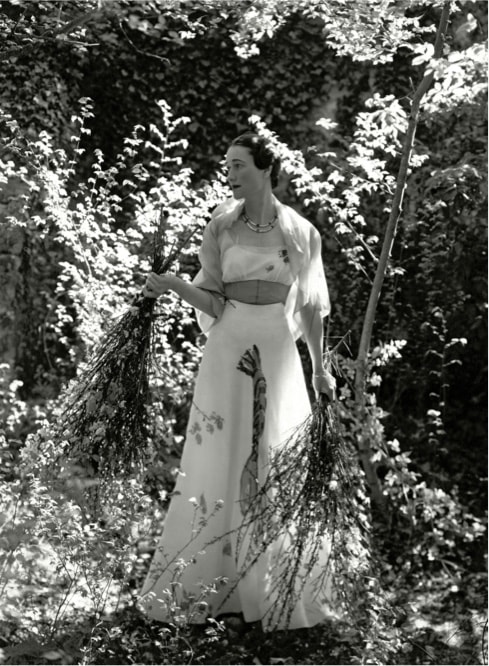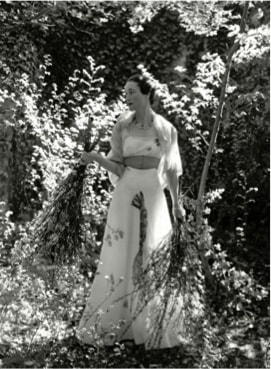 Duchess of Windsor by Cecil Beaton
courtesy of the Cecil Beaton Studio Archive at Sotheby's
LOBSTER DRESS
Socialite Wallis Simpson, who soon becomes the Duchess of Windsor after she marries the former King-Emperor Edward VIII, chooses to wear Schiaparelli for her honeymoon trousseau. Most famously, Simpson wears the now-iconic lobster dress, a collaboration between Elsa Schiaparelli and Salvador Dalí, which is featured in an eight-page spread in Vogue.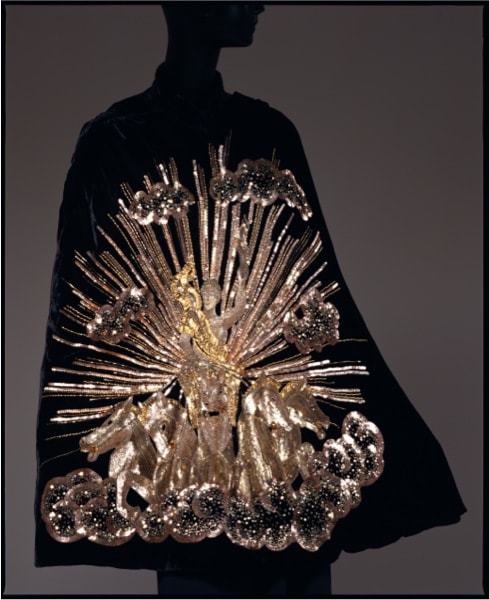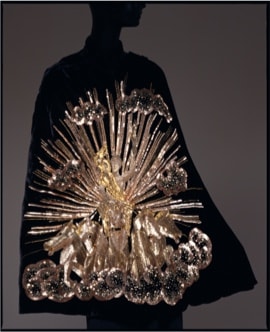 Woman's evening coat courtesy the Philadelphia Museum of Art
1938
ZODIAC COLLECTION
Elsa paves the way for modern ready-to-wear and Haute Couture with her 1938 collection by giving it a theme: the zodiac. One of the most iconic pieces is a cape that is embroidered by Lesage with all things celestial. On the back is an embroidered sunray mask in tinsel and gold thread. It is the ultimate example of Elsa's love of flamboyant style, demonstrating her love for rich fabrics, embroidery, and adornments.
1939
SNUFF FRAGRANCE
Elsa Schiaparelli launches are her only men's fragrance, Snuff. It is a daring reference to smoking, a key element of manhood of the time. Following a signature surrealist theme, the bottle is inspired by famous René Magritte paintings and comes in the shape of a pipe while the packaging is in the style of a cigar box.
Archives Schiaparelli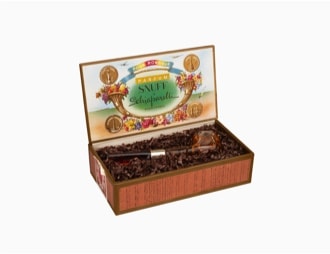 Archives Schiaparelli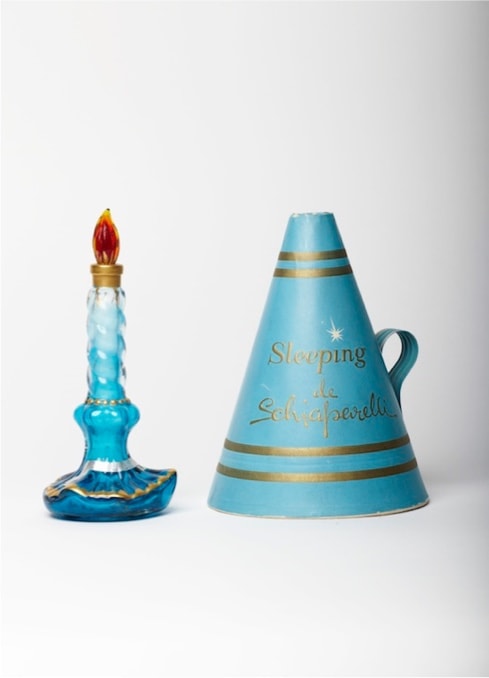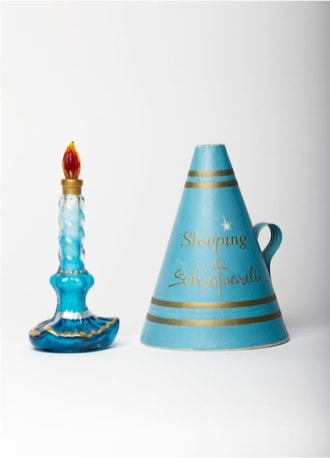 1940
SLEEPING FRAGRANCE
Elsa debuts her fragrance "Sleeping" in 1940. The innovative fragrance, created by Jean Carles, is made to be sprayed at night and transport the wearer to a celestial atmosphere. In signature Schiap style, the piece's design, adheres to a trompe l'oeil concept. Perpetually dedicated to a theme, Elsa pairs the bottle with a turquoise blue snuffer.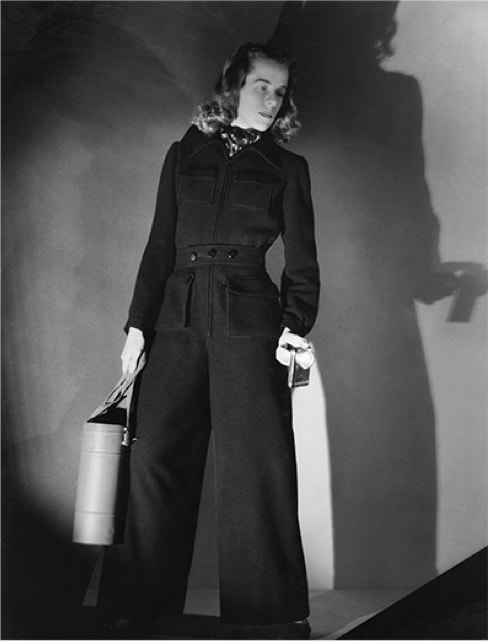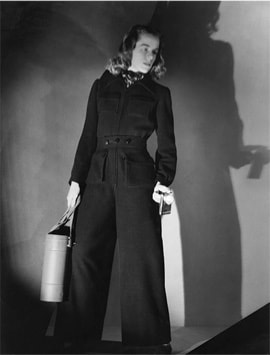 Wool jumpsuit
© Hulton Deutsch Collection/Corbis
THE COLLECTION
BEFORE THE WAR
The "Cash and Carry" collection puts a utilitarian spin on Haute Couture during World War II. The jumpsuits are created with large zips and pockets, which are intended to hold the equivalent of a handbag. Some suits, named "siren suits", come with integrated bags to pre-empt air raids. Camouflage print is introduced for the first time in Haute Couture.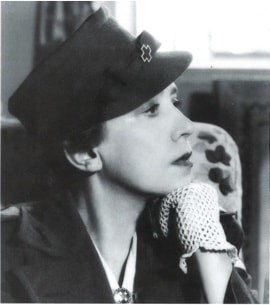 Elsa Schiaparelli holding large hat © Bettmann/CORBIS
1941
MOVE TO THE UNITED STATES
Elsa Schiaparelli sets off to live in New York until 1945. However, she keeps her Couture House open, under the supervision of her right-hand man to maintain her company's economic and social role. From the United States, Elsa continues to help France through many initiatives across the Atlantic, which includes Elsa creating 13,000 vitamin capsules for the movement of Free France.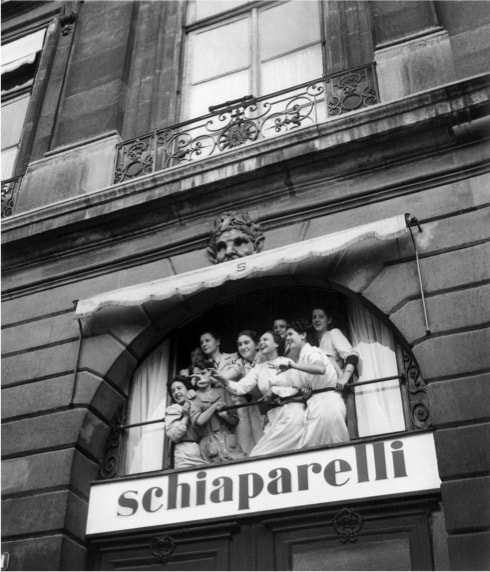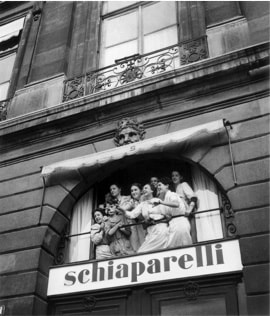 Archives Schiaparelli
1945
THE AFTER WAR
Elsa Schiaparelli returns to her Couture House in July and presents a new collection in September. She participates in the Théâtre de la Mode exhibition with the goal of relaunching Haute Couture in France.
PIERRE CARDIN
Pierre Cardin joins the studio for a few months.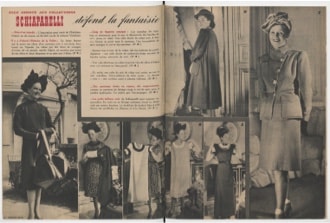 Copyright Gallica,
National Library of France
1946
THE TRAVELING WARDROBE
Elsa Schiaparelli creates the concept of a capsule collection specifically made for traveling with the "Constellation Wardrobe", which lays the foundations for modern ready-to-wear. It contains six dresses, one reversible hat, and three folding hats, which altogether weighs under six kilograms. The wardrobe is a sensation as it represents the emancipation of women and anticipates their more frequent travels.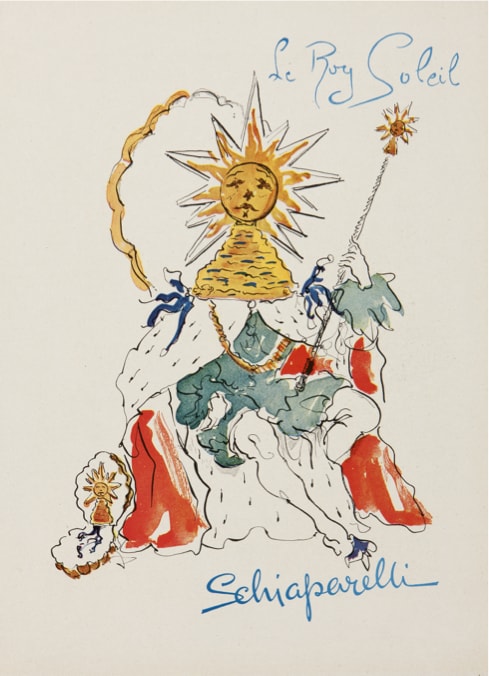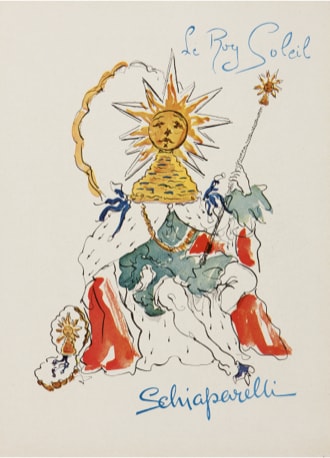 Archives Schiaparelli
LE ROY SOLEIL
Salvador Dalí and Elsa Schiaparelli collaborate on the scent Le Roy Soleil. The bottle and the advertising is created by Dali. The glass bottle is shaped like a sun to represent Louis XIV, the Sun King.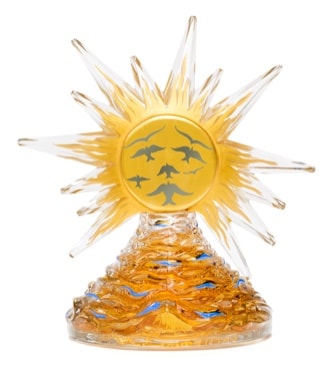 Archives Schiaparelli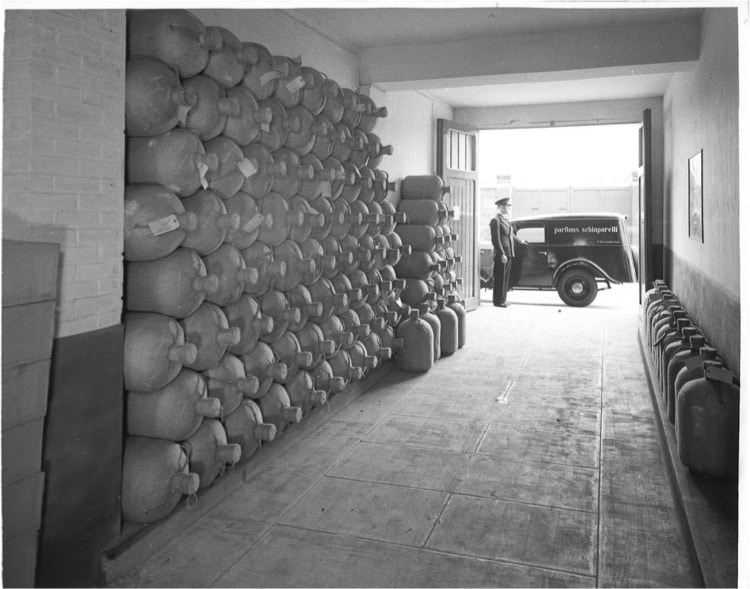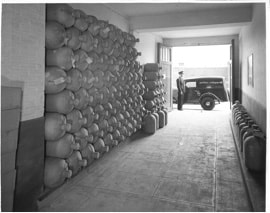 Archives Schiaparelli
1947
SCHIAPARELLI PERFUME FACTORY
The House experiences such success with perfume that a factory in the suburbs of Paris is built.
GIVENCHY IS HIRED
Hubert de Givenchy is hired as creative director of the Schiaparelli boutique and stays there for four years before launching his own Couture House.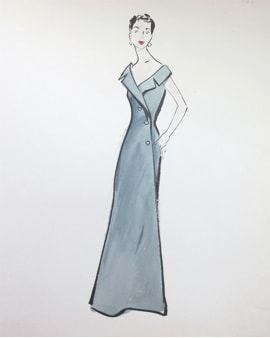 Archives Schiaparelli
1950
TUXEDO DRESS
The first tuxedo dress makes its debut in the 1950 Haute Couture collection. The piece features experimentation with diagonal buttoning.
Archives Schiaparelli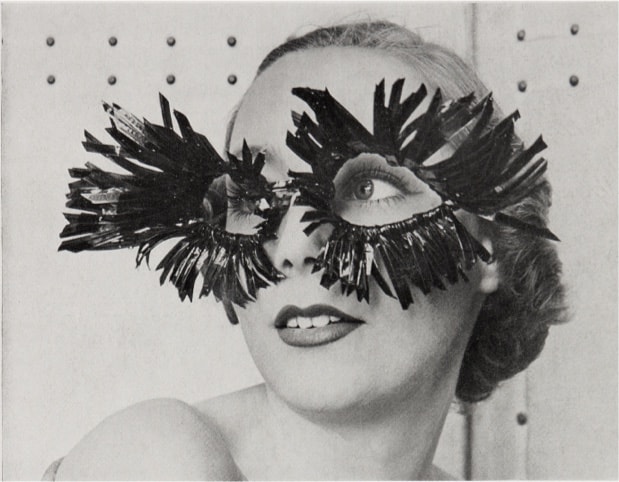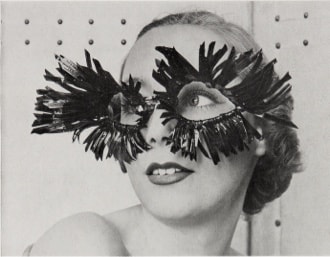 1951
EYEWEAR CREATIONS
Elsa Schiaparelli ventures into the world of eyewear with a pair of bejeweled tortoiseshell glasses adorned with fringe cellophane.
LINGERIE LICENSE IN THE UNITED STATES.
The House releases a lingerie license in the United States under the name "Schiaparelli couture lingerie".
1952
EYEWEAR LICENSE
The House is the first to license sunglasses. A visionary, Elsa Schiaparelli anticipates this trend, creating a key business strategy that brands still employ to this day. Licenses later expanded abroad.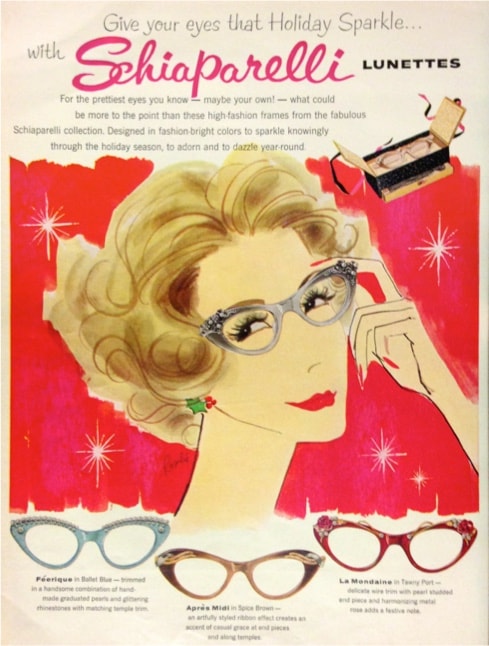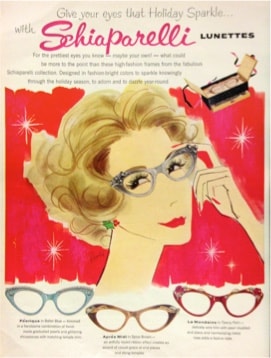 Archives Schiaparelli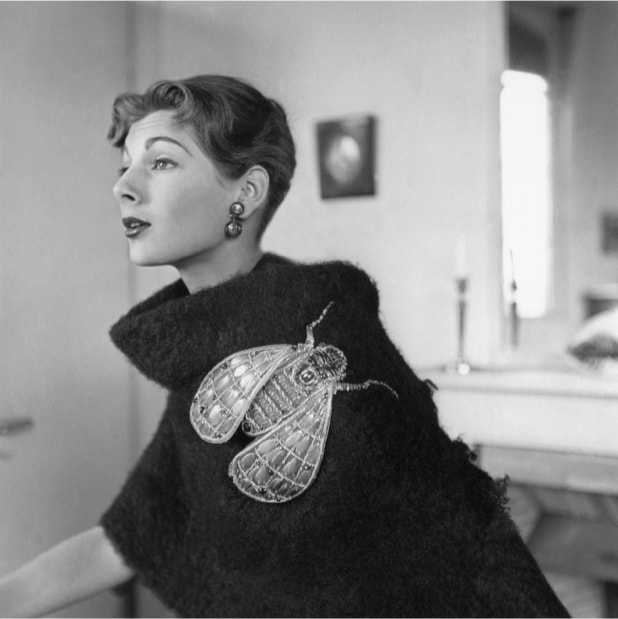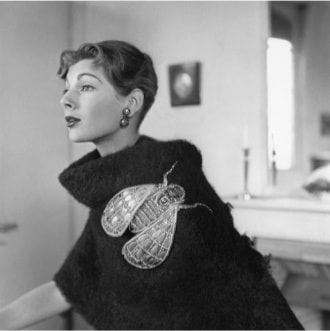 Black bouclé shetland stole with oversized insect pin
© Condé Nast Archive/Corbis
OVERSIZE JEWELRY
Oversized jewelry becomes a signature of Schiaparelli. She creates iconic pieces such as a giant bee brooch. It also leads her to collaborate with the likes of Salvador Dalí who makes a bejeweled mouth brooch with pearl teeth and ruby lips.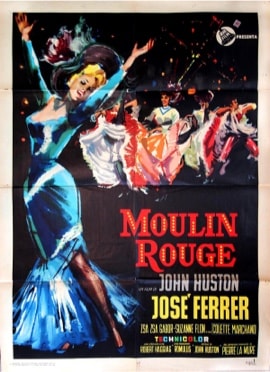 1953
MOULIN ROUGE
Elsa Schiaparelli creates the iconic costumes of Zsa Zsa Gabor for John Houston's film Moulin Rouge, including a Shocking Pink number.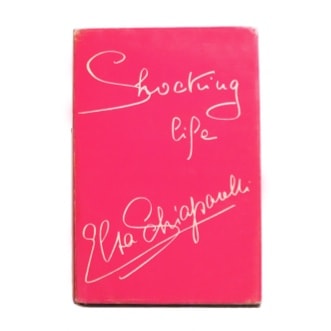 1954
CLOSURE OF THE MAISON
Elsa Schiaparelli decides to close the Couture House and devotes herself to her autobiography Shocking Life.
1973
Elsa Schiaparelli passes away in her sleep.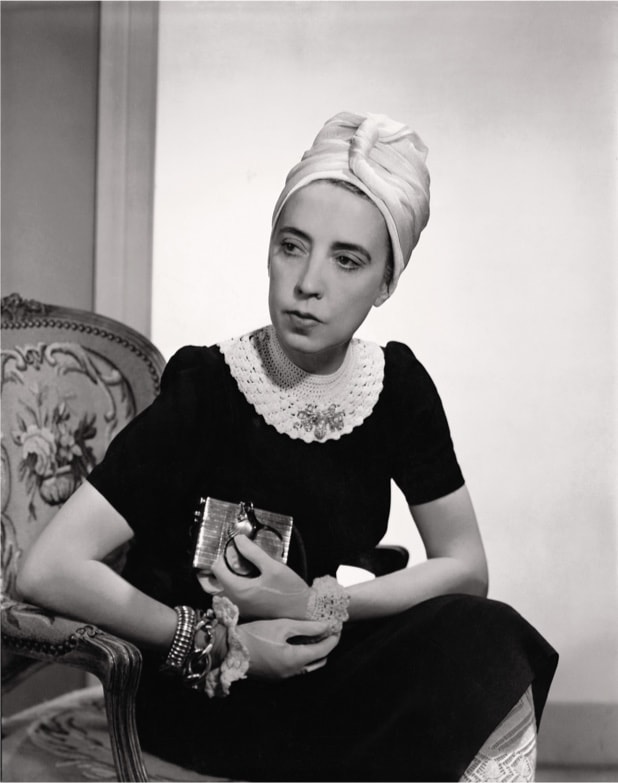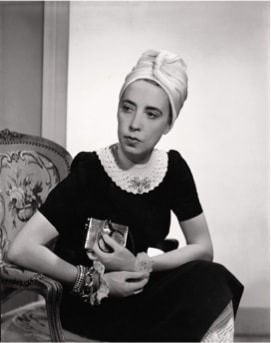 Elsa Schiaparelli © Condé Nast Archive/Corbis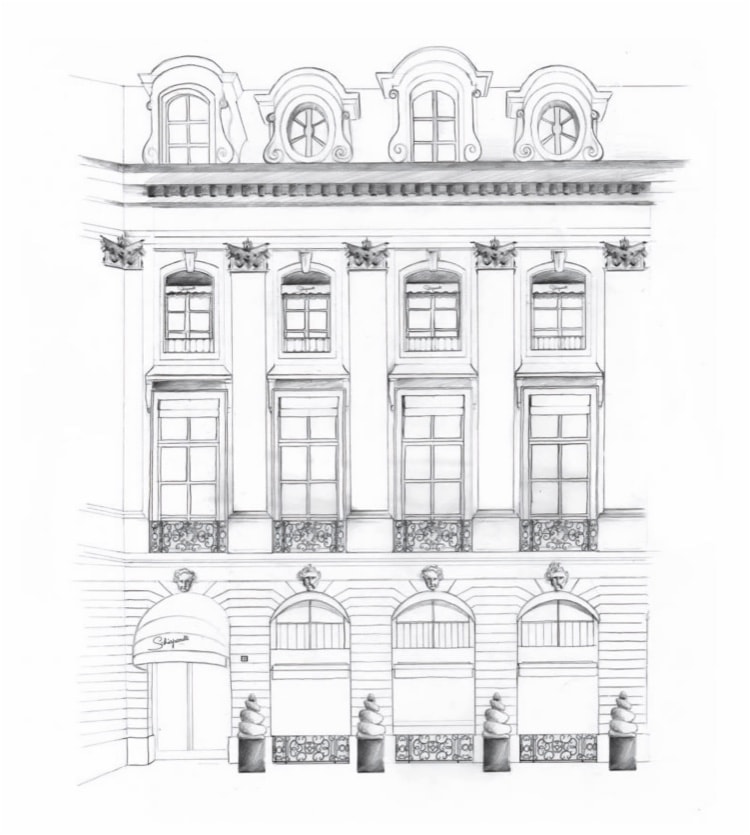 Archives Schiaparelli
2012
RE-OPENING VENDÔME
The Couture House goes back to its roots and re-opens at Hôtel de Fontpertuis at 21 place Vendôme.
2013
IN JULY, MONSIEUR CHRISTIAN LACROIX DESIGNS A HAUTE COUTURE COLLECTION DEDICATED TO ELSA SCHIAPARELLI.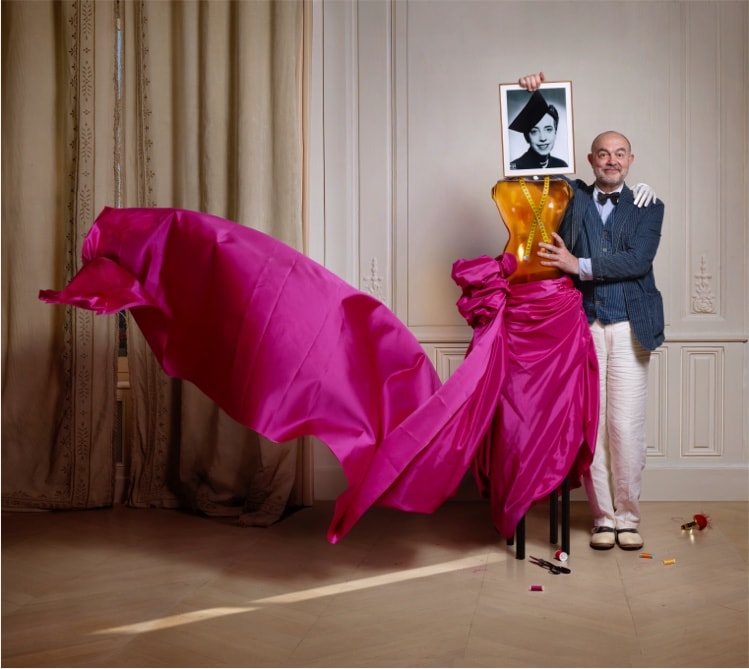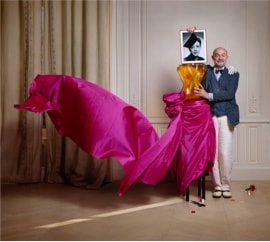 Christian Lacroix by Jean-Paul Goude
courtesy Vanity Fair US.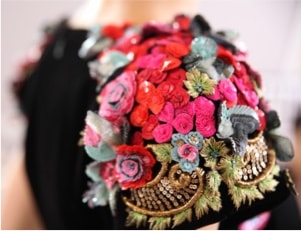 Archives Schiaparelli
2014
THE FIRST HAUTE COUTURE RUNWAY SHOW SINCE 1954 TAKES PLACE AT PARIS FASHION WEEK.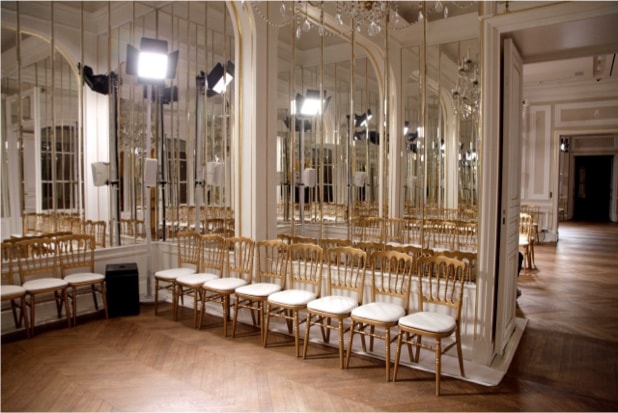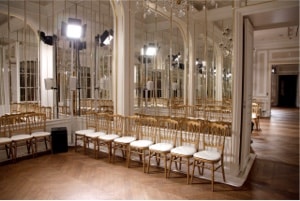 Archives Schiaparelli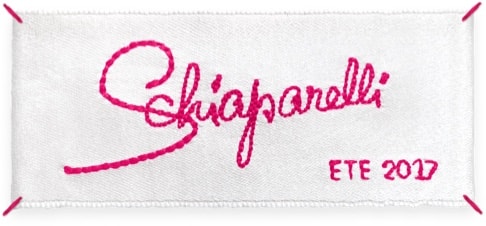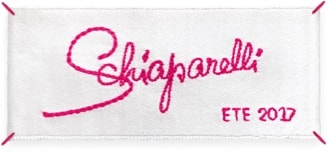 Archives Schiaparelli
2017
HAUTE COUTURE LABEL
Schiaparelli is awarded the official Haute Couture label by the French Ministry of Industry and the French Couture Federation. The Schiaparelli signature appears in none other than Shocking Pink.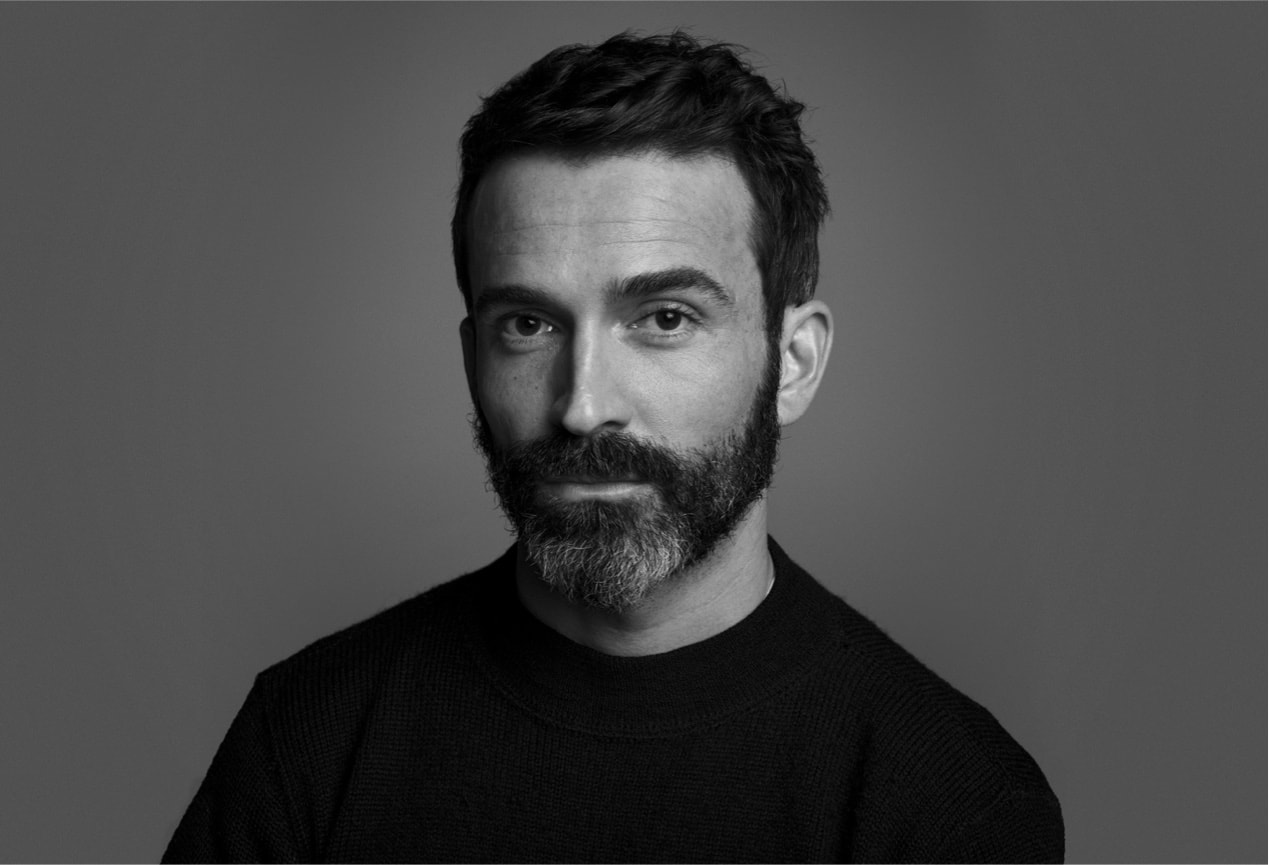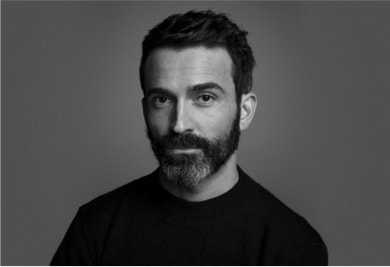 2019
IN APRIL, DANIEL ROSEBERRY IS APPOINTED AS ARTISTIC DIRECTOR OF SCHIAPARELLI.
Archives Schiaparelli
2021
SCHIAPARELLI DRESSES LADY GAGA
Lady Gaga wears Schiaparelli Haute Couture to sing the national anthem at the inauguration of President-Elect Joe Biden. On her chest is a gilded brass dove holding an olive branch as a symbol of harmony and peace.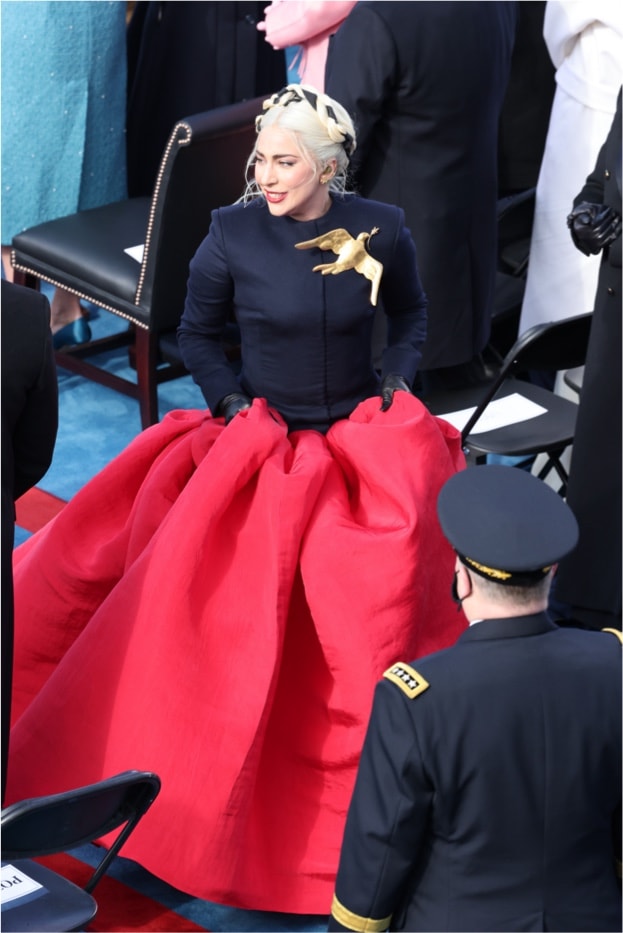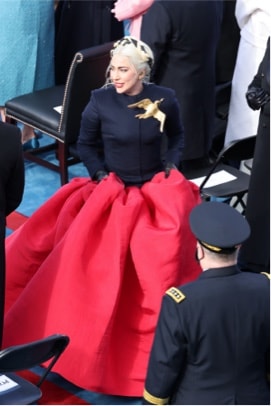 Archives Schiaparelli