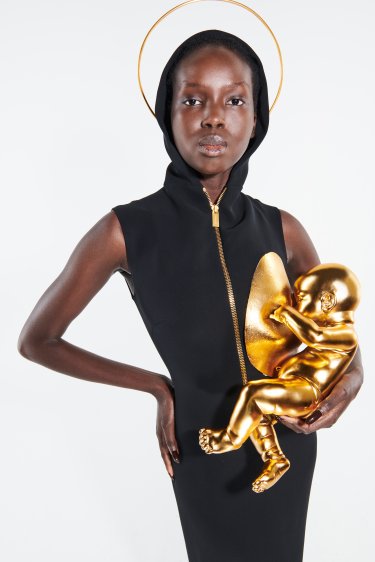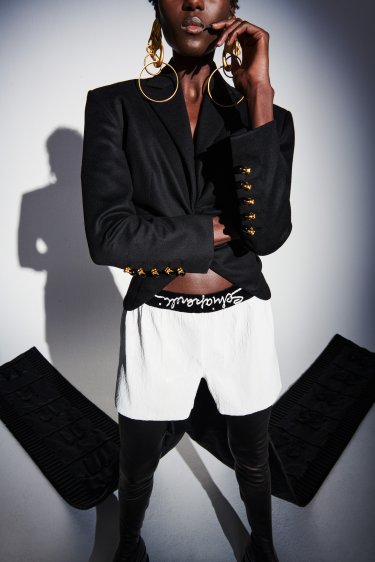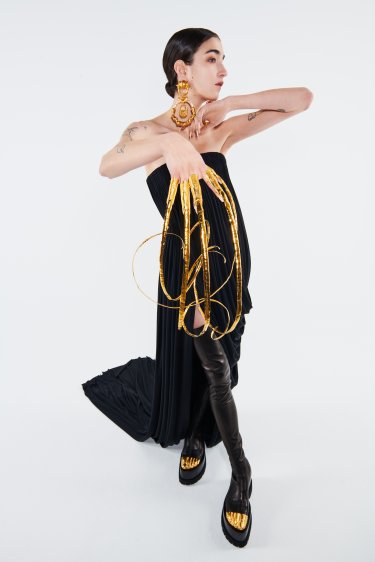 LOOK 17
Bold-shouldered jacket in stretch cashmere that is cinched at the waist for a whittled effect. The piece is fastened at the back with a drawstring made from a set of pompoms embroidered with white pearls
Black 90' boxer entirely embroidered with glass tubes.
Pair of golden brass earrings in the shape of ears pierced with three hoops adorned with rhinestones.