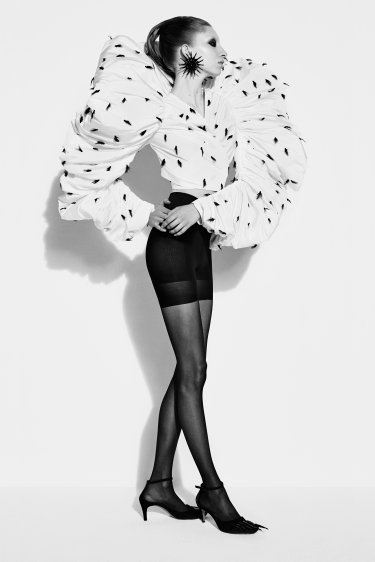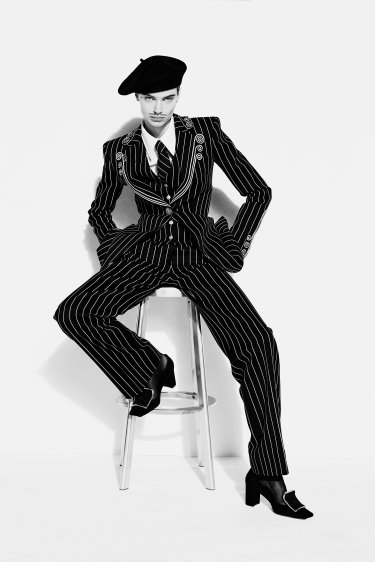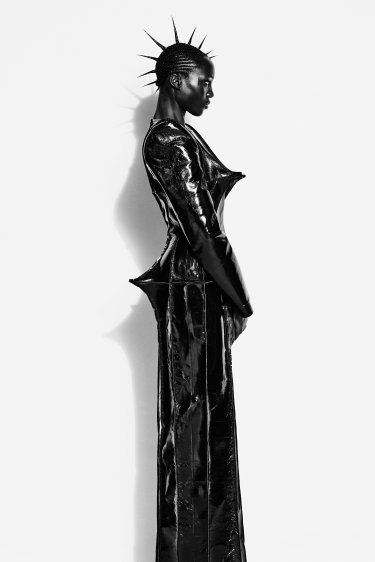 LOOK 9
This single-Breasted jacket is crafted from black and boasts ivory tennis stripes. It is embellished with tone- on-tone Measuring Tape embroidery at the cuffs. Adorned with gilded brass Bijoux buttons in Schiaparelli codes on the collar lapel.
These boyfit pants are crafted from black wool with tennis stripes. The back features the signature of Schiaparelli on the back.
This collared shirt is crafted from white cotton poplin. It is embellished with Measuring Tape embroidery in gold thread. It is closed by gilded brass Bijoux buttons, including a Padlock.