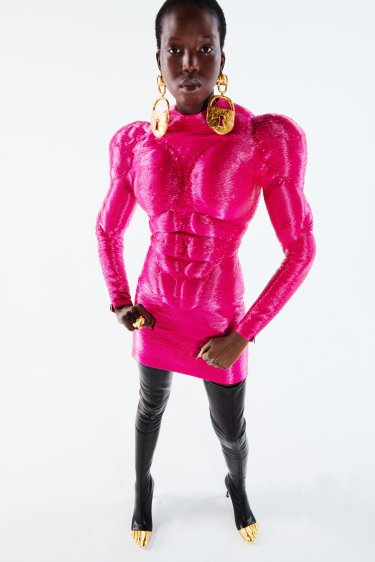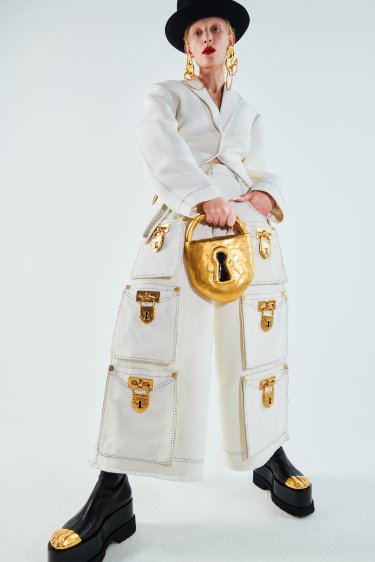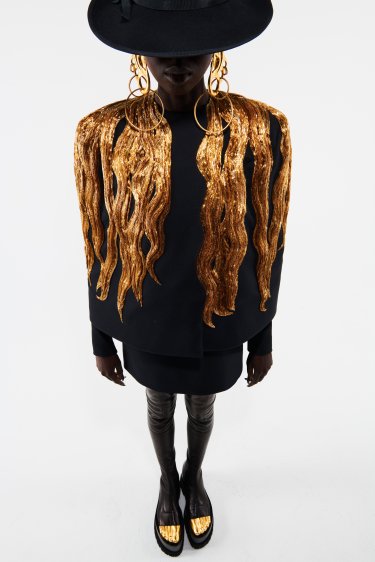 LOOK 7
Jacket with a bold shoulder, tightened at the waist, crafted from double-satin-silk faille and hand-washed for a suede effect. Its oversized pockets are top-stitched by hand and adorned with the iconic gilded padlocks of the Maison.
Pants with extreme wide leg crafted from the same fabric is adorned with the same details of oversized pocket and gilded padlocks.
Jewel clutch in hammered gilded brass representing a padlock, and in its center a black enamelled lock. Pair of golden brass earrings in the shape of ears pierced with three hoops adorned with rhinestones.