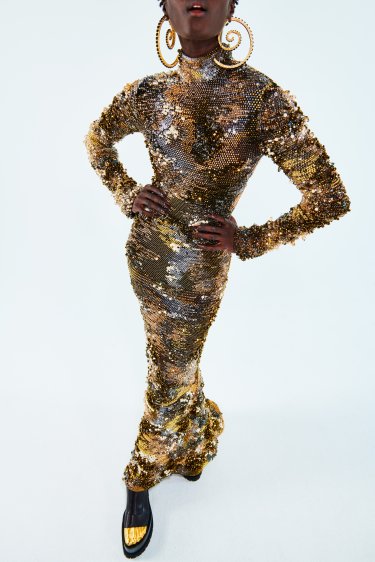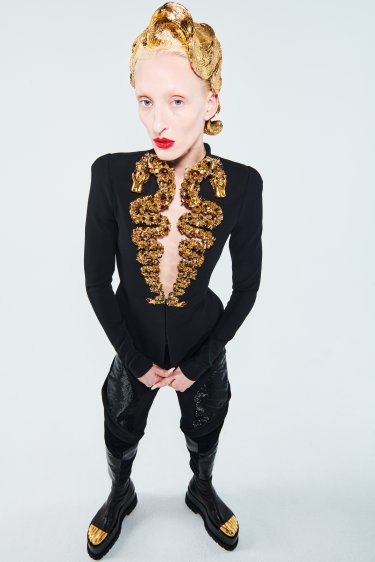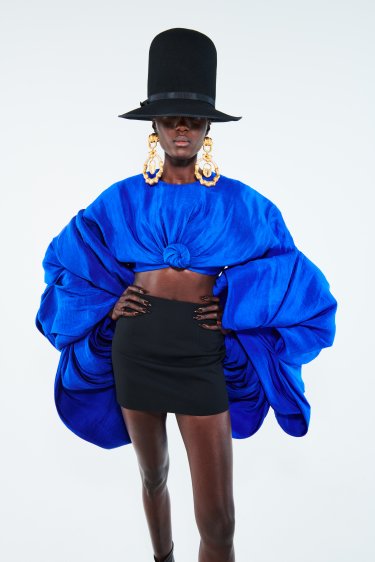 LOOK 20
Black cinched jacket crafted from technical jersey. The lapel is cut in the shape of a bassoon snake and adorned with vintage golden embroidery. This jacket is inspired from an iconic jacket designed by Elsa Schiaparelli in 1937.
Tailored biker-inspired pants patchworked from calfskin, velvet and embroideries.
Custom-made trompe l'oeil jewel wig in gold metallic resin.