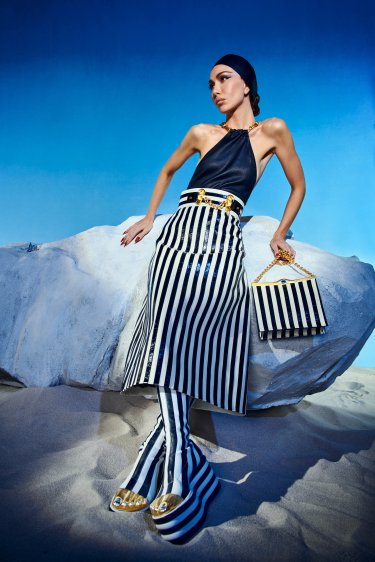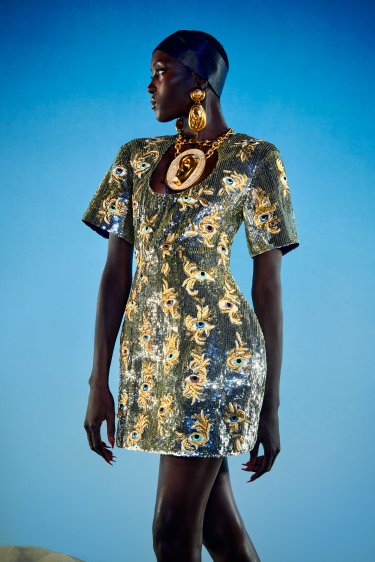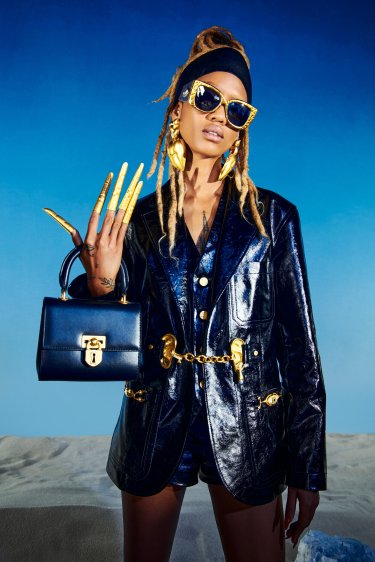 LOOK 31
Midi dress embroidered with silver sequins and a signature eye motif. Fastened with a gilded brass jewelry horsebit at the neck.
A gilded brass breastplate with a three-dimensional ear is pierced with silver crystal hoops and a white glass bead earring.
The plate is adorned with rhinestones, baroque natural pearls, and a tooth with a briolette.
On its side, there are two eyes in printed green resin, decorated with mother-of-pearl cabochons, rhinestones, and baroque natural pearls.