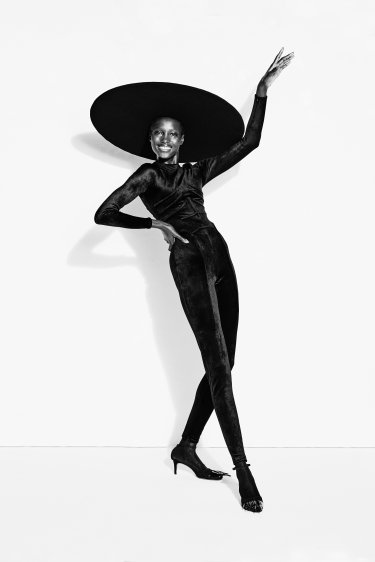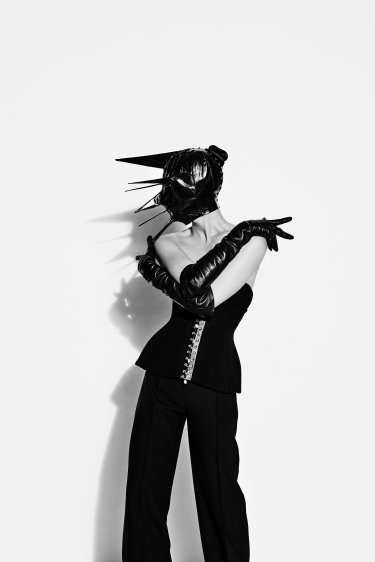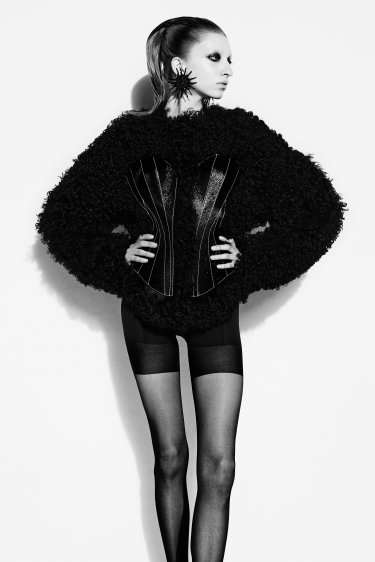 LOOK 27
This ball-shaped corset Bustier is crafted from double- black wool crepe. The Eyelets are gilded brass and the tab is lined in leather. It is adorned with piercing rings.
These pants are crafted from black cady. The pockets are piped. On the back is signature Schiaparelli embroidery.
This black hat, which also functions as a mask, boasts three-dimensional spikes protruding from the front of the face.